INTERNATIONAL EVENTS OF INTEREST

Global Trade Review 2017

Global Trade Review (GTR), the leading specialists in international trade, export, commodity and supply chain finance conferences, hosts over 25 international events annually, in countries such as France, Indonesia, Mexico, Russia, South Africa and many more.

IAFEI members enjoy a 15% discount.

More information here: www.gtreview.com


23-24 March, 2017 | Barcelona, Spain
Shared Services Centers 2017

Axiom Groupe proudly presents its 8th annual Shared Services Centers Conference, taking place on the 23-24 March 2017 in Barcelona. Our successful event series brings you key speakers from Google, Tomtom, Booking.com and DHL who share their latest industry insights on topics such as: data driven approach to high performing customers, talent diversity and deployment, tax and audit process management or applying robotics and process automation. During the two days we invite you to our in-conference Workshop session as well as to a site visit to the Allianz Center in the heart of Barcelona.

IAFEI members receive 20% discount from the registration fee.

More information here: www.axiomgroupe.com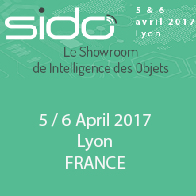 5-6 April, 2017 | Lyon, France
The intelligent Internet of things Showroom

SIDO is the national and international event that brings together the ENTIRE IoT ecosystem, including companies offering hardware and software solutions and services, operators, IoT experts, research labs, industrial firms, entrepreneurs, startups, consulting engineering firms, designers, etc. Its objective is to support companies and industrial firms as they think about tomorrow's uses and help professionals understand the stakes of IoT and put their connected and intelligent projects into effect. From the beginning, SIdO has been supported by Grand Lyon, the Rhône-Alpes Region, the European Commission and sponsored by the Ministry of the Economy, Industry and Digital. The 3rd edition, which will be held on 5 & 6 April 2017. SIDO anticipates more than 6500 professional visitors, including decision makers (CEOs/Managing Directors and Senior Executives in Strategy, Innovation, Digital Transformation, Marketing, etc.), operational staff (project managers, engineers, developers, designers, researchers, etc.) as well as municipalities, public services, institutions and representatives from the academic world. Sectoral use cases will be featured in 2017, including:
Health &Medtech, the Silver economy and the quality of services and care
Industry: the plant of the future, towards ever more intelligent processes...
Smart City / Smart Building / Energy : towards multiple and multi-use spaces, new value chains for buildings, the IoT serving energy, etc.
Living (Well-being, Home, Sport, Tourism, Leisure) New user experiences, immersion, gamification of uses
AgriFood : from the fork to the range of new connected experiences.
More information here: www.sido-event.com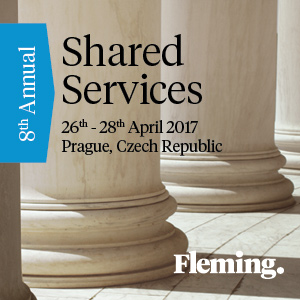 26-28 April, 2017 | Prague, Czech Republic
8th Annual Shared Services

Many international companies are opting for shared services as a way of effective business management. The 8th Annual Shared Services Forum will once again provide different perspectives of top-level professionals on emerging challenges and revolutional strategies in SSC. Topics discussed will focus on Real-Time Planning & Budgeting in the Digital Age, Communications channels within the whole SSC, Stakeholder Management & Partnership Management Frameworks and more.

More information here: fleming.events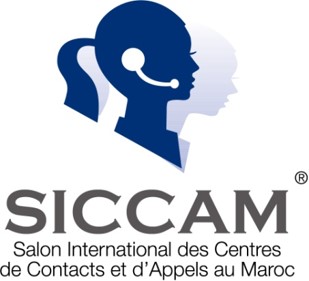 4-5 May, 2017 | Casablanca, Morocco
International Contact Centers Summit



More information here: www.siccam.com


09-10 May, 2017 | Istanbul, Turkey
IFINTEC Finance Technologies Conference and Exhibition

IFINTEC is one of the biggest and most important conferences in EMEA region on banking solutions and finance technology. IFINTEC Conference serves a perfect platform to introduce and demonstrate banking solutions and finance technology solutions including system, hardware, software, consultancy, training and service which are developed for banks and financial institutions.

IFINTEC 2016 Finance Technologies Conference and Exhibition was held on April 12-13, 2016 in Istanbul - Turkey with a great success. With 850+ attendees, attendance from 15+ countries, 40 speakers, 35+ speaking sessions, the event was organized very successfully.

More information here: www.ifintec.com


15-18 May, 2017 | Manchester, UK
17th Annual European Shared Services & Outsourcing Week

IAFEI members will enjoy a 20% discount by using the code: SSOW17_IAFEI when registering.
With six key topics ranging from automation, team development, creating a powerful GBS model and all the way up to creating a continuous improvement culture - The powerful SS&O Week Europe 2017 agenda not only is quality-driven and customised to the attendees but also ensures networking opportunities to allow interaction with experts across the whole Shared Services & Outsourcing arena.
12 Streams and 20 Roundtable Groups, SSON Awards for Excellence, GBS Leaders and Robotics Meetings, 60+ Cutting-Edge Solution Providers, Digital Gift Bags and strategies and trends from top organisations & Shared Services leaders across Europe are just a click away!
A phenomenal speaker line up of 90+ speakers including Twitter, Google, Dropbox, HSBC, Siemens, Philips, Discovery Channel and P&G are dedicated to covering the following core topics:
• Deploying Automation and Robotics to increase productivity and eliminate errors
• Transitioning from a transactional to value-adding shared service centre
• Creating a GBS and Global Process Owner Model to take advantage of global standardization
• Developing your leadership skills to lead your team through change!
• Accelerating change, leapfrogging forward in the SSC maturity journey

17 years ago Shared Services & Outsourcing Week Europe was just 30 people in a room, it now attracts over 650 Shared Services, GBS and Outsourcing Leaders from more than 30 countries.
Over 65% of these are senior management or above from over 400 different companies, making it one of the leading conferences in the world to meet those interested in transforming their business services and those that can help.
SSOW is not just about operational best practice in the back office, it about setting strategy and direction for the future of a vital industry!

More information here: www.ssoweek.com


18-19 May, 2017 | Barcelona, Spain
Financial Supply Chain 2017

Following a successful event in 2016, Axiom Groupe is bringing key supply chain finance directors together for its 2nd annual Financial Supply Chain Conference on the 18-19 May 2017 in Barcelona. In the key speaker panel we invited Sanofi, HSBC, Ecolab and Banco Sabadell to talk about: making payables strategic, streamline FSCM by integration of account payable and receivable and digitalization in international trade and within individual industry verticals.

Book your seat now to receive 20% discount as an IAFEI member.

More information here: www.axiomgroup.com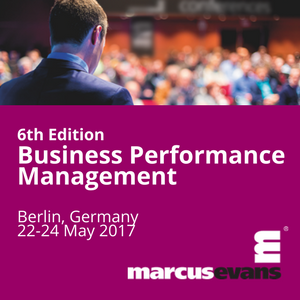 24-27 May, 2017 | Berlin, Germany
Business Performance Management

As companies struggle to drive performance in a rapidly changing environment, finance as a function needs to step up to the challenge, and tackle performance with a more integrated, market and business oriented approach. This marcus evans strategic finance event will look beyond KPIs and scorecards, and discuss topics around a more proactive and market-oriented approach to controlling. We will discuss finance business partnering, and people development challenges around that, change management and turnaround projects, pricing transformation and reporting innovations, as well as other hands-on business finance topics. By attending this event, you can learn from practical case studies and discuss how finance can show the way forward with the best brand of business performance management.

Key Topics
Push for action-driven controlling, not only number-crunching and complex models
Move beyond KPIs to further improve the performance of the organisation
How to do more proactive and market-oriented controlling
Change management and turnaround projects: how finance can contribute
The increasing focus on functional excellence, and the implications for finance
More information here: www.marcusevans-conferences-paneuropean.com


For more details about events in Europe & Africa, contact Armand Angeli at email address: armand.angeli@orange.fr or telephone no.: +33 (0)6 0984 39 69. For events in Asia, contact Hiroaki Endo at email address: akiendo3@gmail.com or telephone no.: +81-3-6758-3851