WELCOME TO IAFEI
The International Association of Financial Executives Institutes or IAFEI is a private non-profit and non-politcal association of Financial Executives Institutes from all over the world. Founded in 1969, IAFEI currently has 16 Member Institutes in the Americas, Asia, Europe and the Middle East, with a total membership of over 12,000 financial executives.
IAFEI aims to:
build and improve mutual understanding internationally among financial executives through the exchange of financial information, experience and ideas;
provide a basis for international cooperation among financial executives toward making financial systems and regulations more uniform, compatible and harmonious worldwide;
promote ethical considerations in the practice of financial management throughout the world.

43rd IAFEI WORLD CONGRESS 16-17 OCTOBER 2013 - WARSAW POLAND
The 43rd IAFEI World Congress was held in Warsaw, Poland on 16-17 October 2013 at the Palace of Culture and Science. This year's world congress which was held together with the 6th CFO Summit Emerging Europe & CIS was organized by the Polish member institute, Stowarzyszenie Dyrektorów Finansowych (FINEXA) and CFO Insight, a German-based financial publication.
Around 330 financial executives from Poland and from 28 different countries participated in this year's congress. Read more about the activities during the congress: CLICK HERE & PHOTOS
Please CLICK HERE for presentation materials of speeches and technical sessions.

IAFEI ASIAN CONSULTATIONS - 21-23 AUGUST 2013 - MANILA, PHILIPPINES
Initially planned only as a visit to the IAFEI Secretariat office, Chairman Luis Ortiz-Hidalgo's visit to Manila turned out to be very productive as the IAFEI Asian Member Institutes took advantage of this opportunity to have the IAFEI Asian Consultations where three Asian IAFEI member institutes, namely, JACFO-Japan, VCFO-Vietnam and FINEX-Philippines, participated. Not missing the chance of having an international tax expert in the country, FINEX also invited Chairman Luis as the guest speaker in their General Monthly Meeting (GMM) for August 2013. READ MORE & PHOTOS.

CREATION OF IAFEI WORKING COMMITTEES STARTING 2013
During the Board of Directors meeting held on 14 November 2012 in Cancun, Mexico, the following working committees were created:
IFRS Committee – Liaison IAFEI Executive Committee Member - IAFEI Treasurer Emilio Pagani
International Tax Committee - Liaison IAFEI Executive Committee Member - IAFEI Chairman Luis Ortiz-Hidalgo
International Treasury Committee - Liaison IAFEI Executive Committee Member - Nguyen Ngoc Bach
International Observatory of Management Controller Committee - Liaison IAFEI Executive Committee Member - IAFEI Area President Europe, Middle East & Africa - Armand Angeli. Frédéric Doche from French IAFEI Member Institute DFCG will be the Technical Leader.
For more information, click here to visit the new IAFEI INTERNATIONAL WORKING COMMITTEES page.

LINKS TO ACCOUNTING WEBSITES:

IAFEI EXTERNAL AUDITOR: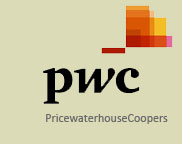 LATEST NEWS
Next IAFEI World Congresses:
44th - 2014 - MANILA, Philippines
45th - 2015 - MILAN, Italy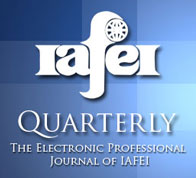 NEW! The 22nd Issue of the IAFEI Quarterly - October 2013 is now available! Please CLICK HERE to download.
INTERNATIONAL EVENTS OF INTEREST
(Click on the images for more info)
For more details about these events, contact Armand Angeli at email address: armand.angeli@orange.fr or
telephone no.: +33 (0)6 0984 39 69
FEATURED ARTICLE
BUILDING NETWORKS FOR FINANCE PROFESSIONALS
by Dr. Conchita Manabat